Realme tablet incoming as CMO polls the internet on its name
<!–– ERROR Retrieving Feed 2872 ––> 2513 Imported from a malfunctioning feed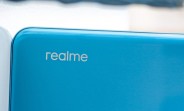 Earlier today Realme teased its first laptop and now the brand's CMO - Francis Wong went ahead and revealed it will be joined by a Realme tablet. Wong posted a poll on his Twitter account to let you vote on the naming of the slate with two options available – Realme Pad and Realme Tab.

Which one is your pick?✍️— Francis FutureX (@FrancisRealme) June 9, 2021

As of writing, this article Realme Tab holds a slight advantage with 50.3% of all votes compared to 49.7% for the Realme Pad with 20 hours left to vote. There are plenty of unknowns at this point regarding the tablet so we can't...
<!––NOFDP 2825 ––>