Tim Burton's "Corpse Bride" needs to be on Broadway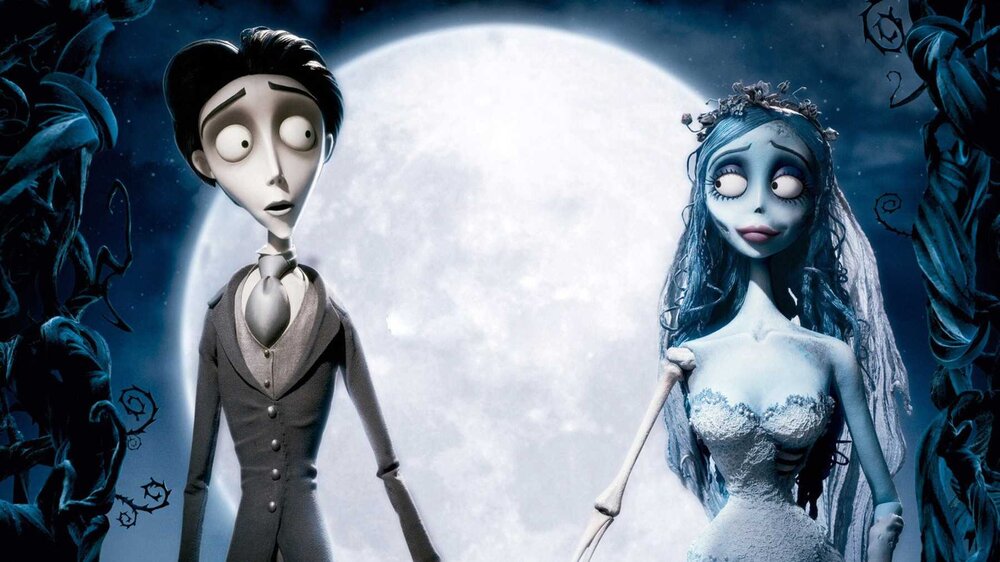 In 2019, Broadway and Tim Burton fans had a wish granted gloriously when Beetlejuice was made into a stage musical with songs by Eddie Perfect, a book by Scott Brown and Anthony King, and direction by Alex Timbers.
From what audiences say, the transition from screen to stage was very successful for the classic Burton ghost comedy about a newly-dead couple trying to rid their home of a trendy New York City family with the help of a kooky and spooky bio-exorcist, who may or may not be a Julliard graduate. Not to mention the show was nominated for eight Tony awards, including best musical, best book of a musical, and best performance by actor, Alex Brightman.
With the success of Beetlejuice it stands to reason the Broadway musical scene fits Tim Burton quite well and this should pave the way for some of his other films to be considered for the stage.
While I, like many, would love to see the good folks at Walt Disney Theatrical Productions make The Nightmare Before Christmas into a full-fledged production (with some interpretive dancing skeletons perhaps?) I think some special attention should be paid to another stop motion animated feature; Corpse Bride.
I believe the story of a young man who accidentally marries a female corpse could make for a great Broadway musical for many reasons. It could join the ranks of other romantic horror musicals such as Phantom Of The Opera or Jekyll & Hyde but with a much happier, though bittersweet, ending.
Here are a few reasons why I think Corpse Bride should be given the Broadway musical treatment.
The themes are universal
Of course, I am all for a stage adaptation for The Nightmare Before Christmas, but when I really think about it, the themes of Corpse Bride's story are a bit more relatable than Jack Skellington's misguided attempts to take over Christmas.
Corpse Bride covers a few things we all deal with as humans, including unrequited love, self-consciousness, hope in the face of despair, living up to societal and familial standards, and the fear of the unusual.
Unrequited love is obvious in the story as Victor, a timid 19th-century artist and musician unwittingly becomes the object of affection for Emily, a heartbroken and lovelorn young corpse lady. Emily sees Victor as the love she's been missing in her life and afterlife. A chance of accomplishing her dream for true love. When Victor does not return her love, she experiences a second death, heartbreak.
The other theme I mentioned, namely self-consciousness, comes in Victor's story. When he is first introduced, even though he is a bit of a scaredy-cat,  Victor has qualities that would make him a great person, friend, and husband to Victoria, his betrothed. Unfortunately, he has trouble seeing those qualities in himself as he is shown to be shy and always trying to please others around him. Through meeting Emily and the other Land of the Dead denizens, Victor learns to respect himself more, be brave, and even enhance the attractive qualities in himself.
Corpse Bride can even be called a story about acceptance. In one scene, when the lively citizens of the land of the dead come up to the land of the living, they are greeted, unsurprisingly, with fear and revulsion. But once the living people start to see these corpses and spirits are actually their dearly departed loved ones, they welcome their visit with open arms. Much like Disney and Pixar's Coco, the message of Corpse Bride is strong. Death may take our loved ones from us, but their memory still stays in our minds and our hearts.
Danny Elfman
Danny Elfman made his Broadway debut in 2019 by scoring the Taylor Mac comedy, Gary: A Sequel to Titus Andronicus. But I think I speak for all Elfman fans when I say a Broadway musical score with music and lyrics by Danny Elfman is way overdue. It is not as if he is a stranger to writing songs either. His past history with the band, Oingo Boingo, and the songs from Nightmare have proven that.
Sure. Beetlejuice had songs by Eddie Perfect, which were perfectly fine and they all fit the musical's humorous and macabre atmosphere well, but since the Corpse Bride movie has songs written by Elfman already, it only makes sense to have him come back and write some new songs for the movie's stage adaptation.
The movie only features four songs with music by Elfman and lyrics by screenwriter John August. Four songs are, of course, not enough for a Broadway musical. But with Danny Elfman's talent, composing more songs should not be a problem. There is even a song that was written for the original movie called Erased that could be used. Hearing more songs by Danny Elfman would be a joy for his fans and musical theater lovers alike.
The Makeup
Beetlejuice had fine makeup to achieve the look of the actors playing ghostly characters. This kind of makeup technique will have to be used again, if not better, to distinguish the looks of the living characters from the dead characters.
The makeup to make the actress playing Emily look like a rotting but beautiful corpse would be Tony worthy. There is also room for some original designs as well for making the Land of the Dead denizens and the living characters as well.
The Characters
I have no experience in it, myself, but from the documentaries I saw on it, stop-motion animation is an art form that demands patience and dedication that could drive Superman, himself, to insanity. It is no wonder Corpse Bride is only an hour and 17 minutes long. The average runtime for a stage musical is usually 2 to 2 and a half hours long. This means the story will have to be fleshed out and made a little longer than the original source. This could make for a great opportunity to add more stories to the characters.
I, for one, would like to see more about the main villain of the story, Lord Barkis Bittern. A charming but murderous con-artist who would make Bluebeard smile with pride. Bittern is introduced as a charismatic aristocrat who is later revealed to marry and murder for money.
While his character was painfully obvious in the movie, it would be interesting to learn more about his backstory. How did he achieve enough remorselessness to see nothing wrong with taking another person's life? Where did he learn the mannerisms to pull off charming and heroic? At what point in his life did he decide to be a killer? A backstory and a villainous solo are highly required for Lord Barkis.
As said before, I am among many who would love to see a stage adaptation of The Nightmare Before Christmas come to be in their lifetime. But I would be even more amazed to see Corpse Bride get adapted for the Broadway stage.
The story themes are universal, Danny Elfman needs to write songs for Broadway, the makeup would be out of this world and there are great opportunities to give more story to the characters. If anyone from the movie's creative team is reading this, I think it's time to make like Emily, the corpse bride, and rise to the occasion.