Top stories of 2021: Q2
<!–– ERROR Retrieving Feed 2872 ––> 2513 Imported from a malfunctioning feed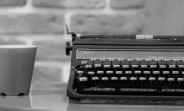 Welcome to our recap of the top news articles of 2021. This is Q2, you can also take a look at the top stories of Q1, Q3 and Q4.

It's now time to look at the months April through June, which were defined by a myriad of phone announcements as well as looming phones from further down 2021.

Sharp officially brought a 1-inch sensor to a phone with the Japan-exclusive Aquos R6. It had more going for it with a 240Hz refresh rate display, another first. But as with all of Sharp's innovations, this one never came out of Japan.

Sony unveiled the Xperia 1 III, 5 III, and 10 III in Q2, all of...
<!––NOFDP 2825 ––>