Apple WWDC 2022 will have limited in-person attendance
<!–– ERROR Retrieving Feed 2872 ––> 2513 Imported from a malfunctioning feed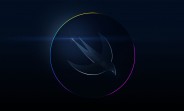 Apple revealed this year's Worldwide Developers Conference is happening between June 6 and June 10 and will be streamed online. However we now learn there will also be in-person attendance, albeit limited. The opening keynote will still be pre-recorded, but the Apple Park at 1 Infinite Loop in Cupertino will open its doors to a limited number of developers.

OMG!!!!! https://t.co/Spgg6oOhRu pic.twitter.com/oibQApRSIH— Ashwin (@mixtapesareback) May 13, 2022

The group of devs can watch the keynote in the company of Apple's engineers and designers. The lucky few had to apply through an...
<!––NOFDP 2825 ––>