Xiaomi reports 13.6% increase in revenue for Q1 2020, higher gross profit
<!–– ERROR Retrieving Feed 2872 ––> 2513 Imported from a malfunctioning feed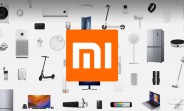 Xiaomi published its financial results for the first quarter of 2020 and the numbers are up across the board, despite the difficult market situation.

Total revenue was up 13.6% year on year to CNY 49.7 billion, beating the estimations. Gross profit increased significantly, up 44.9%, to CNY 7.56 billion, despite the higher R&D expenses (CNY 1.9 billion, +13.4% YoY).

60% of that total revenue was generated by smartphones, which brought in CNY 30.3 billion (+12.3% YoY). The number of shipments went up to 29.2 million units, representing a small increase compared to Q1 last year. Analysts...
<!––NOFDP 2825 ––>