Realme X3 SuperZoom camera samples tease zoom capabilities
<!–– ERROR Retrieving Feed 2872 ––> 2513 Imported from a malfunctioning feed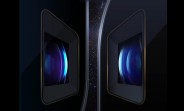 The Realme X3 SuperZoom is scheduled to be debut in Europe next Tuesday, on May 26. Keeping the hype machine going are a set of camera samples from the phone that show out its impressive hybrid zoom capabilities which go all the way up to 60x thanks to its 13MP periscope module.





Realme X3 SuperZoom camera samples

The three shots show us the different magnification levels ranging from 1x to 60x with a 5x middle option, which is likely where the purely optical zoom ends. This one in particular looks impressive as it manages to retain fairly good details without much...
<!––NOFDP 2825 ––>