Weekly poll results: most people are looking to spend $200-$600 on their next phone
<!–– ERROR Retrieving Feed 2872 ––> 2513 Imported from a malfunctioning feed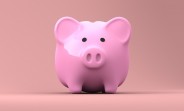 Most people are looking to buy a phone in the $200-$600 range, shows last week's poll. The lower half of that price range proved the most popular, meaning that $200-$400 is the sweet spot for new devices.

This also means that Apple hit the bullseye with the iPhone SE (2020), which is exactly $400 if you can make do with 64GB storage. The upgrade to 128GB costs $50, which pushes things into the next price range, but that's not unexpected for Apple.

Still, an Apple A13 chipset at $400 should be a wake-up call to Android makers and probably Qualcomm too - Apple's chipset is in a league of...
<!––NOFDP 2825 ––>