Redmi 9A and Redmi 9C to debut on June 30, images leak
<!–– ERROR Retrieving Feed 2872 ––> 2513 Imported from a malfunctioning feed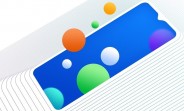 Xiaomi Malaysia revealed on Facebook that the Redmi 9A and Redmi 9C will arrive on June 30. Both phones are expected to be extremely affordable, and the company promised "big battery, big display" in its post.



Specs of Redmi 9A and Redmi 9C have been online for some time. They appeared alongside the Redmi 9, which were pretty much on point, so we expect the same to happen now as well. Both phones will have the same 6.53" LCD panel with HD+ resolution (1600 x 720 pixels) and a big 5,000 mAh battery.

The Redmi 9A is said to have a single 13 MP main camera and looking at the leaked...
<!––NOFDP 2825 ––>