Nvidia looking to buy Arm, in 'advanced talks'
<!–– ERROR Retrieving Feed 2872 ––> 2513 Imported from a malfunctioning feed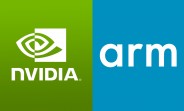 UK-based chip designer Arm could change hands from its current SoftBank owner to Nvidia, Bloomberg reports, citing unnamed sources. The companies are in 'advanced talks' as per the insiders and a deal could be struck in the coming weeks.

Japanese SoftBank acquired Arm four years ago for $32 billion. Now, the amount Nvidia is expected to pay for it is estimated by market analysts at $55 billion.



The acquisition could be met with regulatory hurdles, however, as Nvidia is also currently a customer of Arm and rival customers like Apple, Qualcomm, AMD and Intel will require guarantees...
<!––NOFDP 2825 ––>