US Department of Justice to sue Google over search and advertsing
<!–– ERROR Retrieving Feed 2872 ––> 2513 Imported from a malfunctioning feed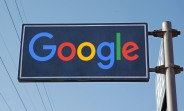 The US Department of Justice will file a lawsuit against Google next week, reports Reuters citing three inside sources. This suit will accuse the company of trying to undermine rival search engines (Microsoft's Bing and others).

By limiting their access to data about users and their preferences, Google is preventing its rivals from improving their search and advertising platforms. The search giant has denied these accusations.

The DoJ is also looking into Google's ad business that sells space for ads under search results as well as the tools to run such ads.



State attorneys...
<!––NOFDP 2825 ––>