LG phone with rollable display allegedly coming in March, but first a classic flagship
<!–– ERROR Retrieving Feed 2872 ––> 2513 Imported from a malfunctioning feed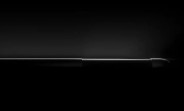 LG's focus at the start of next year will be on two projects – Rainbow and B Project. The former is expected to be a classic flagship, a continuation of the V-series. The latter is will have a rollable screen.

It's part of LG's Explorer Project, which gave us the unorthodox LG Wing. B Project will have a similarly "out there" design – part of the screen will be rolled up for compactness but will be rolled out during use for a larger screen size.

LG teased this device at the end of the Wing announcement, you can see it in the video below (we've cut out just the relevant part):


...
<!––NOFDP 2825 ––>