How Running Crew HELPED My Anxiety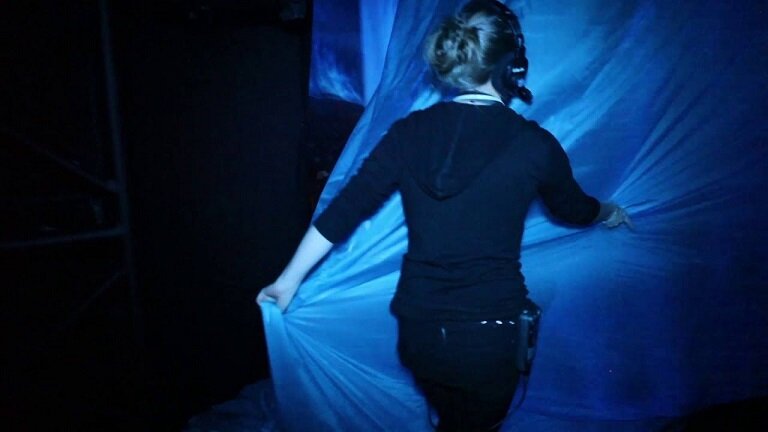 It was a little more than a year ago when I had been looking to change my life for the better. I had been working a job that was no longer fun and that I dreaded going to every day. I didn't know what I wanted to do, all I knew was that I wanted to be happy. I remembered that theatre always made me the most comfortable. Seeing shows as they toured through the area, the feeling of joy, re-reading the playbill over and over again.
For me, there is no greater feeling than getting my hands on the Original Broadway Cast album for a show that recently opened. Just seeing a show gives me all this joy so I thought to myself how much better I would feel if I were to be a part of a production.
I mentioned this to someone while babysitting and they said to look up the local community theatre right in the town's center. I contacted the person I charge of the theatre group, and before I knew it, I had agreed to be run crew for their November production of Deathtrap.
Going into this I had many different feelings since I didn't know what to expect. This was all new to me, and I didn't want to screw this up. Having only been in a few shows in high school and performed on my college dance team,  I was a performer and I never fully understand what it took to put on a show and how so many details went into painting the bigger picture.
My first rehearsal was about a month before the show opened. It was there that I finally met the people that I had been emailing and was able to put faces to names. I spent the next few weeks getting to know the cast, crew, and the show itself. To be honest, I didn't know much about the show, and up until tech week, I hadn't even read the script. I was observing and taking it all in.
Tech Sunday: Considering how new I was, I had never been through a tech Sunday let alone an entire tech week! I participated in everything from helping to build the set, ironing costumes, glow taping the floor and helping actors run lines. During tech week, I watched it all come together. I was amazed when the light and sound cues came together when the actors and their lines.  I learned how everything needed to be timed with military precision.
Now being someone who has high social anxiety, I was more nervous the closer that we got to opening night. Having little experience when I started this whole process the cast and crew welcomed me with open arms. They were so patient and taught me everything.  They all wanted the show to goes as well as I did.
We all worked hard during Tech Week to put together a great show, and I knew that by the time opening night curtain went up that I found the home that I have been looking for and will be there for a very long time.