Top stories of 2020: Q3
<!–– ERROR Retrieving Feed 2872 ––> 2513 Imported from a malfunctioning feed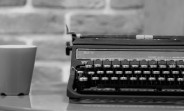 As the year winds down it's a great time to reflect on the top stories of the past 12 months. This is the third of four installments where we look at the stories that shaped this year.

We're now into the biggest stories of Q3. The months July through September were a return to big announcements after the usual quiet of summer. This is the time we typically see Apple's big iPhone event, but in 2020 that was pushed back into Q4 for the first time in a decade.

Samsung, on the other hand, delivered on its usual Galaxy Note unveil. The Galaxy Note20 and Note20 Ultra became official, but it...
<!––NOFDP 2825 ––>