Someone has already set Trump's awful phone call to Rent's "Seasons of Love"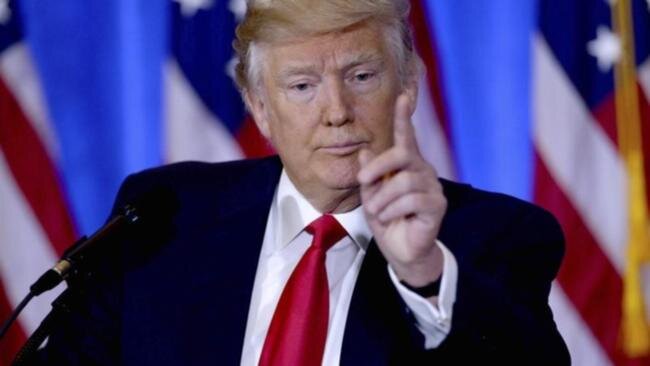 The internet is truly undefeated. After President Trump's controversial phone call was released by the Washington Post, some clever folks have already set it to "Seasons of Love" from the Broadway musical RENT in fact.
The Gregory Brothers, who have created some fantastic spoof videos on Youtube in the past, have no disappointed here with their latest creation. They tweeted the following,
Trump asks for 11,780 votes, but it's to the tune of the Rent songpic.twitter.com/EkyH5fTwAw

— The Gregory Brothers (@gregorybrothers) January 3, 2021
In case you were wondering where this all came from, President Donald Trump pushed Georgia Secretary of State Brad Raffensperger to "find" votes to overturn the election results after his loss to President-elect Joe Biden, according to an audio recording of a phone call obtained by CNN and first reported by the Washington Post.
In excerpts of the stunning one-hour phone call Saturday, Trump lambasted his fellow Republican for refusing to falsely say that he won the election in Georgia and repeatedly touted baseless claims of election fraud.
"The people of Georgia are angry, the people in the country are angry. And there's nothing wrong with saying that, you know, um, that you've recalculated," Trump said in one part of the call. Raffensperger responded, "Well, Mr. President, the challenge that you have is, the data you have is wrong."
In another part, Trump said, "So look. All I want to do is this. I just want to find 11,780 votes, which is one more than we have. Because we won the state."
Politico's Kyle Cheney runs down the immediate legal concerns that the phone call raises:
Legal experts say the combination of Trump's request to "find" a specific number of votes — just enough to put him ahead of Biden — and his veiled reference to criminal liability for Raffensperger and his aides could violate federal and state statutes aimed at guarding against the solicitation of election fraud. The potential violations of state law are particularly notable, given that they would fall outside the reach of a potential pardon by Trump or his successor …

… Georgia state law includes two provisions that criminalize "solicitation of election fraud" and "conspiracy to commit election fraud." Trump's detractors also pointed to a federal statute that criminalizes "the procurement, casting, or tabulation of ballots that are known by the person to be materially false, fictitious, or fraudulent."
And that's where the Gregory Brothers took over. It's fantastic and provides a quick and much-needed giggle.