Apple's former CPU designers are headed to Qualcomm as their startup gets acquired
<!–– ERROR Retrieving Feed 2872 ––> 2513 Imported from a malfunctioning feed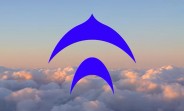 Qualcomm just announced that it will acquire Nuvia for approximately $1.4 billion. You probably haven't heard of Nuvia, which was founded in early 2019. So why is it worth that much? Because of who founded the company.

Gerard Williams III is CEO and President, John Bruno and Manu Gulati are SVPs of engineering. The three worked at Apple for years (two also at Google together). Previous jobs also include ARM, ATI, AMD, TI, Broadcom and others. These three are industry veterans.

The CEO's credentials especially are quite impressive. At ARM, he worked at the Corex-A8, A15 and other cores....
<!––NOFDP 2825 ––>